We are back! Boysen is exhibiting at the Aero Friedrichshafen 2022!
April 07, 2022
Only 3 more weeks to go until we will be exhibiting at the Aero 2022 in Friedrichshafen!
Visit us at Booth A5-116 and learn more about our Product and Service Solutions.
In case you would like to have a more detailed discussion in advance you can send us an inquiry to sales@boysen.aero.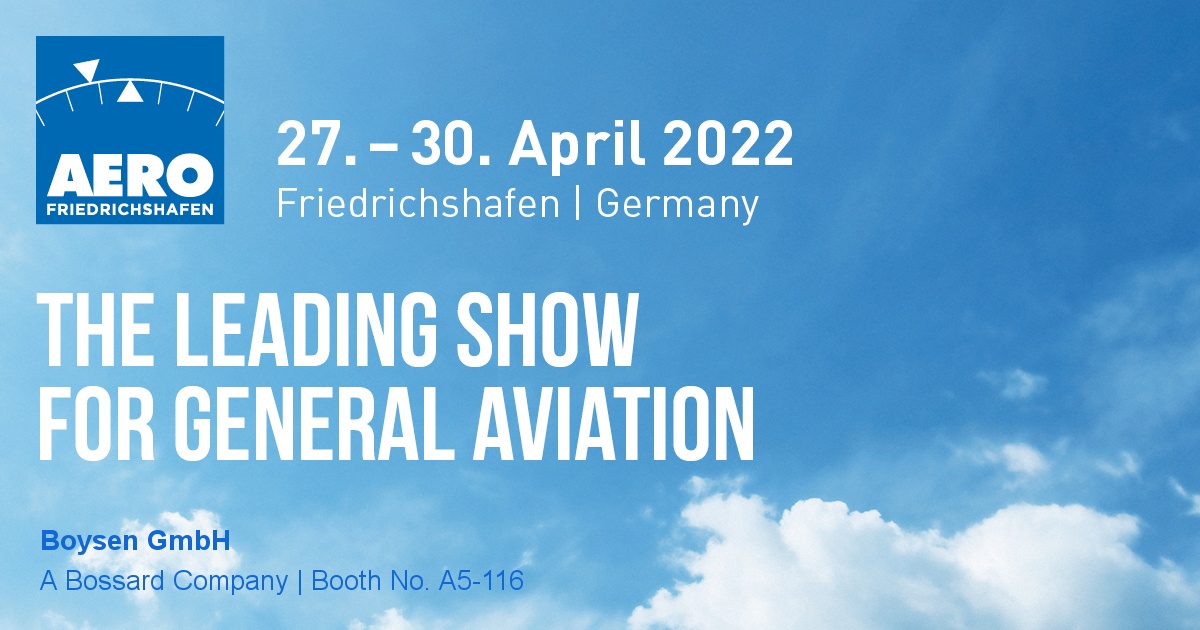 What is the Aero Friedrichshafen?
Discover what direction developments in the General Aviation industry are going at the AERO Friedrichshafen. With more than 600 exhibitors from 35 countries, 33,000 visitors and 600 journalists from all over the world, the AERO Friedrichshafen is the international community's annual meeting place.

At Lake Constance, numerous companies will be displaying their latest products and innovations, covering the whole industry from ultralights and gliders to business jets, helicopters and electric aircraft as well as avionics and maintenance.