We offer analogue and digital solutions to help you to reduce workload and cost in your production and supply chain.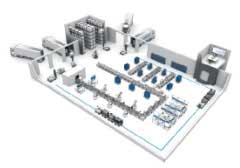 Smart Factory Logistics (SFL)
In cooperation with our partners at Bossard we provide logistic services to our customers who are ready for Industry 4.0.
We offer the usage of automatic stocklevel analysis as well as reordering of products and digitally transferring the data to us from your production site in order for you to save manpower and administration workload in your procurement processes.
In addition let us help you to improve your internal production material flow and organize your supermarkets!
For more details check the Bossard SFL portfolio:
Bossard Smart Factory Logistics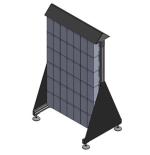 Direct Line Feed (DLF)
Streamlining the production material flow is a major goal for our customers and ourselves.
With years of experience we, together with our customers, design individual material racks for fastening products to ensure sufficient stock at the assembly stations and avoid long transportation routes.
Additionally, we offer services to take care of the restocking of racks to reduce workload and complexity within the customer's administration.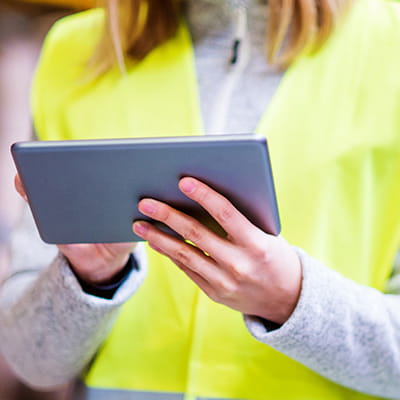 Vendor Managed Inventory (VMI)
By utilizing and analysing the consumption of our customers we ship new parts before the production stock reaches a critical level. Everything being done without the need for the customer to place an order. We are using state-of-the-art online tools to receive and analyse our customers consumption. Always aligned to your wishes and requirements!

Delegated incoming inspection
Besides the regular incoming inspection for all deliveries which we receive from our suppliers, we are taking over the incoming inspection for our customers. Additional quality and volume control before the shipment allows our customer to transfer the parts directly into the warehouse when they arrive at their facilities without additional actions required! This helps our customers to reduce administrative workload as well as throughput time of the parts in the supply chain.

AOG Support
To minimize the economical risk during AOG situations, we are offering AOG support for selective customers. Do you require special service for your parts? Feel free to get in touch with us directly:
Phone: +49 (0) 89 427421-0
E-Mail: sales@boysen.aero